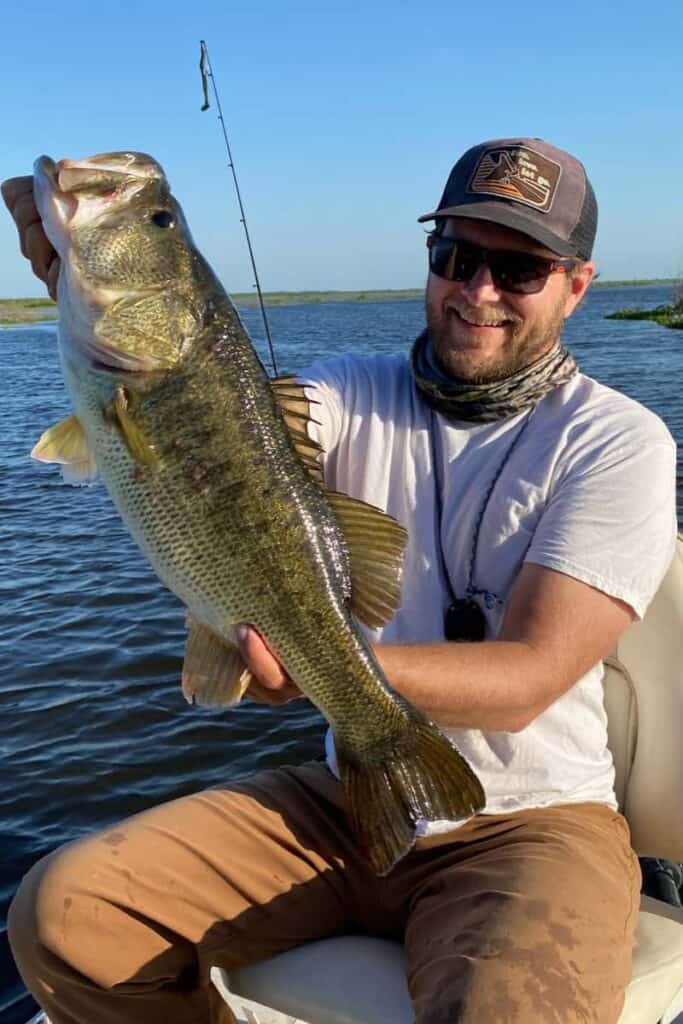 This page contains affiliate links. As an Amazon Associate, I earn from qualifying purchases.
What is Garmin Livescope?
In case you have been living under a rock the past couple of years, Garmin Livescope is a new innovative down imaging technology that has really taken the fishing industry by storm.
Basically, Garmin Livescope is advanced underwater sonar that allows you to see fish, structures and really anything underwater in real-time and high resolution.
The introduction of this technology hasn't been without some controversy. Some anglers feel it is an unfair advantage, others feel that its a life-changing tool. Even professional Bass fishing organizations are making adjustment for the new technology,
In any case, there is no arguing the benefits and advancements livescope has brought forward…but the question for most blue-collar anglers are asking…"Is it worth it…is it worth the Money?"
Because let's be honest, it's not cheap! Depending on your boat setup and accessories, a full Garmin Livescope system can run anywhere between $1500 and $3500.
In this guide, I'm going to run through the benefits, pros, cons, common problems and frequently asked questions. I'll tell you honestly, in my opinion, whether or not I think the Garmin Livescope is really worth it.
Benefits of Garmin Livescope
Real-time picture
Probably the biggest benefit and draw to the livescope technology is that you can see under the surface in real time. If a fish swims by? You see it. Pod of baitfish under the boat? You see them moving.
Unlike old down imaging sonar systems that had a delay, livescope shows you what's happening at that exact moment. It's really quite amazing.
Long range & 360 degree scanning
Conventional down imaging sonars and fish finders were limited in their range. They're only effective directly under the surface of the boat or adjacent to the boat.
Livescan allows you to see up to 200 feet in any direction. The transducer can be mounted to a pole, or fixed to your trolling motor and as you turn it, the image turns with it.
Looking for that brush pile or ledge? No more having to drive up and down in rows with the boat like your mowing the lawn. Simply adjust your live scope transducer and scan the area.
Works even while stationary
Traditional fish finder sonar systems require movement to work. They require water passing under the boat and bouncing a signal from the bottom back up to the transducer. WIth Garmin Livescope you can be completely stationary.
This means that you can be anchored over a rock pile, or using a spot lock on your trolling motor and still get a constant feed of what is going on around you.
Turn off that loud engine and stop spooking fish idling around trying to find them!
Not only can you see fish, but you can also see your bait or lure
One of the most addictive and coolest features of live scope is its ability to actually see your bait and lure in real-time, under the water. Wondering how deep to drop your crappie jig on that school of slabs?
Simply watch on the screen as you suspend your jig over the school and wait for the bite. This capability has anglers very excited because for the first time ever, they can see exactly how that worm, crankbait, jigging spoon, or live shiner looks under the water and in front of a fish.
How Much Does Garmin Livescope Cost?
The base price for the Garmin Livescope system is around $1500.
That includes the
sonar black box (main unit), Panoptix™ LVS32 transducer, transom mount, trolling motor barrel mount, trolling motor shaft mount, power cable, network cable, adapter cable and documentation.
But, remember you'll need a display screen to show the imaging. If your boat already has one, you may be in luck. Below is a list of compatible displays that plug-and-play with the Garmin Livescope System:
| Unit Model Number | Compatible |
| --- | --- |
| Garmin GPSMAP 8400 | Yes, fully compatible |
| Garmin GPSMAP 8600 | Yes, fully compatible |
| Garmin GPSMAP 7400 | Yes, fully compatible |
| Garmin GPSMAP 7600 | Yes, fully compatible |
| Garmin GPSMAP 10X2 | Yes, fully compatible |
| Garmin GPSMAP 12X2 | Yes, fully compatible |
| Garmin GPSMAP 12X2xsv | Yes, fully compatible |
| Garmin GPSMAP 7X2 | Yes, fully compatible |
| Garmin GPSMAP 9X2 | Yes, fully compatible |
| Garmin ECHOMAP Plus 7Xcv | Yes, fully compatible |
| Garmin ECHOMAP Plus 7Xsv | Yes, fully compatible |
| Garmin ECHOMAP Plus 9Xsv | Yes, fully compatible |
If you don't own a compatible screen, you'll need to get one.
Note In this article, I am not going over all the specifications for each display unit, because lets face it- that's more than you need to know at this point. Below are the least expensive-middle of the road and most expensive display options to give you an idea on prices.
The Garmin ECHOMAP UHD 93sv is the least expensive display unit that will work with Livescope. Available in 9″ touchscreen (and larger). If youre on a budget and don't mind a bit smaller screen size, this is a great choice.
The Garmin ECHOMAP Ultra 106sv is a middle of the road display unit. It's available in a respectable 10′ display size. It's also touchscreen and has all the other bells and whistles.
The Garmin ECHOMAP Ultra 126sv is the Macdaddy of livescope display screens. It features a very large 12″ display size, touchscreen, wifi connectivity and a host of other options.
What are Livescope users saying? Pros & Cons:
PROS
Incredible technology that is really changing the way people fish.
Amazing detail and screen resolution especially within 60 feet.
Find underwater structure (weed beds, holes, trees, rocks) you never knew existed.
Break down lakes and rivers like never before with advanced visbility under the surface.
See your lure perform, and how a fish reacts. Make adjustments on the fly.
Confrim the exact location of fish, bait and connect the dots with detailed waypoints.
Target specific fish with precision and pinpoint accuracy.
CONS
Some users report. 'screen staring' too long instead of observing the natural environment.
Takes time and practice to learn settings and features.
Limited detail and resolution beyond 80 feet.
More expensive than traditional fish finders and sonar equipment.
It can be very addicting…(don't, worry there is a support group HERE– no joke!)
Frequently Asked Questions
Is Garmin Livescope Ice fishing worth it?
Livescope technology in the ice fishing community has been a huge hit since it was introduced. Hardwater ice fishing usually required technology such as a flasher, so ice anglers have no issues using livescope and praise its abilities especially in open water where range and resolution are important.
Garmin has introduced the Panoptix LiveScope Ice Fishing Bundle which has everything you need to hit the ice. No more guessing where to drill your next hole!
What's better Panoptix or Livescope?
Livescope is the newest of the two technologies, but it's priced much higher. Anglers who fish open water prefer the panoptix system due to its long range capabilities. If you fish around cover or structure, Livescope is the better choice for its high resolution and pinpoint accuracy.
So, is Livescope really worth it?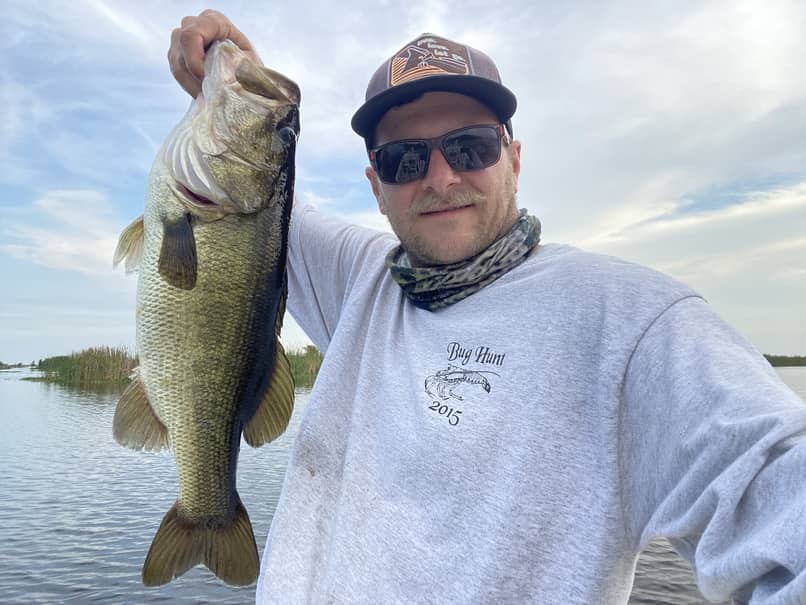 I think to properly answer the question "Is Garmin Livescope really worth it?" you have to ask yourself what kind of angler you are.
Are you the type of angler who loves technology and tools? Do you want to maximize every second you spend on the water to catch fish? Do you want to see under the surface and really engage, observe and learn with your baits, presentations, and tactics?
Then, yes absolutely I think the Garmin Livescope is worth it.
However, if you are more of an 'old school' angler you may want to really consider the expense. If you prefer to rely on instincts and relish in the surprise factor, then livescope may not be for you. Or, it may not be worth the hefty price tag.
My personal philosophy is this: If I can afford a tool that will help me enjoy my time on the water, by catching more fish or making memories, then I will absolutely give it a try.
Thanks for reading and best of luck with your decision!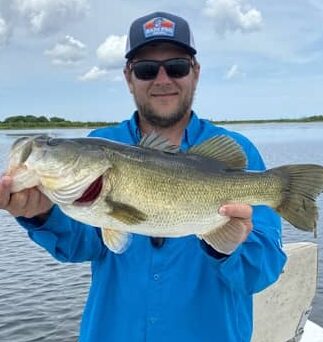 Thank you for reading this article. If you haven't guessed yet, I love fishing and everything about it. 
When I'm not on the water, I'm at home researching, writing, and networking with fellow anglers. To learn more, visit the ABOUT ME page & FOLLOW ME ON INSTAGRAM.
To see a full list of the exact fishing gear I use, visit my TACKLE FAVORITES and get ready to catch some fish!