Amazon Prime Day is a fantastic opportunity to replenish the tackle box and pick up a few new fishing rigs.
For 2023, Amazon Prime Day is July 11-12 and in this guide, I've compiled the best fishing deals and offers.
I've broken down each of the best amazon prime day fishing deals by category (rods, reels, tackle, etc).
I will be updating this article throughout the Prime Day event as more deals become available!
This page contains affiliate links. As an Amazon Associate, I earn from qualifying purchases.
Tik-Tok Deals
Below is a list of the products I mentioned in my Tik-Tok video!
Prime Day Fishing Reels
Tons of popular fishing brands are participating in Prime Day like Penn, 13 Fishing, KastKing, Okuma, Lews, Piscifun, and many more!
Below are a couple of great deals if you're in the market for a new fishing reel.
Spinning Reels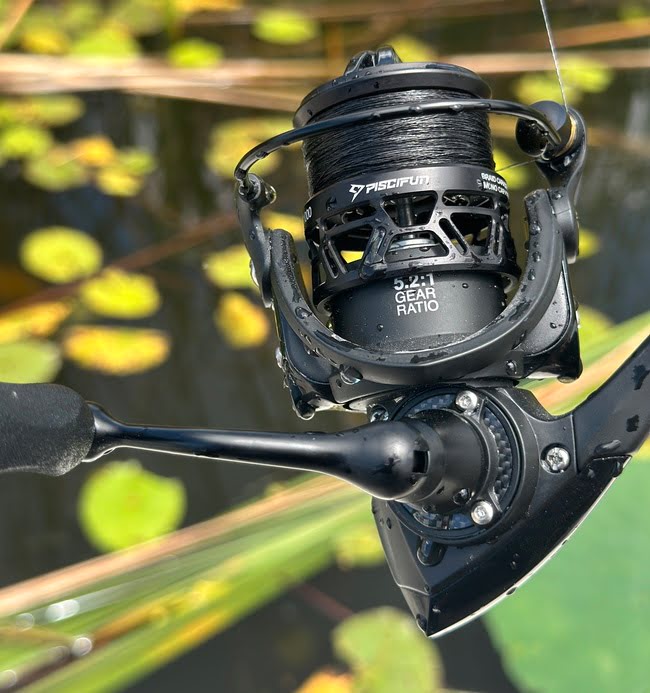 My personal favorite pick for this year's prime day event is the Piscifun Carbon X or Carbon X II. I own both of these reels and have written detailed reviews and videos on both of them. They're awesome!
Baitcasting Reels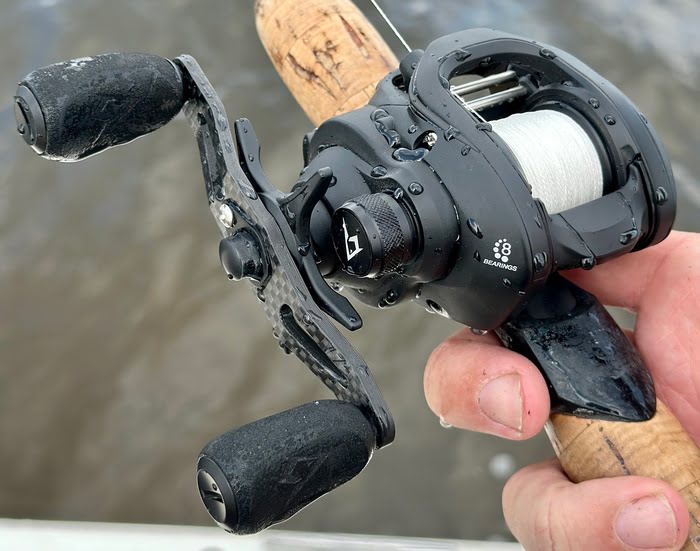 Fishing Rods
A handful of fishing rods are running Prime Day specials, and depending on what type of fishing you do, there are surf rods, ultralight rods, casting rods, and all-around spinning rods.
I don't have any strong recommendations on specific rods for Prime Day, but I will say that Ugly Stiks are always a great value, and I have a few Lews rods that have served me well over the years.
Rods are such a personal preference, and it really depends on the type of fishing you plan on doing and the reel you plan on matching it with.
If you looking for specific recommendations on ultralight panfish rods, check out my article on the best panfish rods.
Fishing Combos
The best fishing combo deal running right now is for the Okuma ROX Spinning Combo. It's a medium-sized combo, great for heavy freshwater or light saltwater use. It comes spooled with a monofilament line at a very affordable price.
Fishing Tackle
Some great terminal tackle and lure deals are available, especially if you need to stock up on the essentials like floats, fishing line, or hooks.
Click here to see the full list of Prime Day Fishing Lures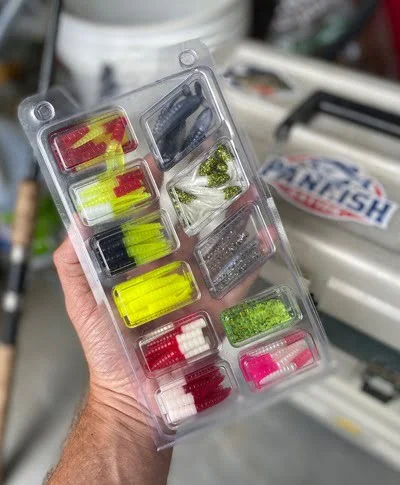 One of my favorites is the Crappie Magnet…I fish with these a lot and can personally attest that they work great for crappie, bluegill, and even bass!
Fishing Tools
I'll admit, I love fishing tools almost as much as I do fishing reels. There is just something about having a razor-sharp fillet knife, or a smooth pair of pliers that feels good.
Below are a few of the best fishing tools for this years Prime Day event, but my personal pick is the Piscifun Fishing Line Winder.
Every fisherman can relate to trying to spool their reels using pencils, shoes, holding the line between their knees, etc.
Fishing Accessories
Lately, I've been using this fishing backpack tackle box when pond hopping and exploring the creeks and canals in my area.
I've tossed in a couple other great deals and items that I always have when i'm fishing. Polarized sunglasses, a headlamp, tackle storage and dry bag.
Other Great Amazon Deals
For a full list of other great Amazon Prime Day Fishing Deals, check out their Fishing Equipment specials, and keep a watch on those lightning deals. Below are a few other hand-picked items that I recommend year-round.
Fishing Clothing
If you fish, you're in the sun…or in the rain. Protect your neck, ears, and skin from the elements so you can keep fishing longer.
Fishing Storage & Organization
If you tie your own flies, make your own homemade lures, or service your own fishing equipment these Akro-Mils Tool Drawers are a great way to keep small parts and pieces organized.
Boating & Paddling Gear
When I started out fishing, I mainly fished from the bank in local lakes, ponds and canals. After that I progressed to canoe and kayak fishing, and a couple years ago I purchased my first boat, a 17 foot Carolina Skiff.
Below are a few boating and paddling accessories that caught my attention if you like to fish or just enjoy time on the water…
Frequently Asked Questions
I've been shopping on Amazon for years, and I absolutely love it. I buy a lot of my fishing tackle from Amazon, but plenty of other handy stuff too like batteries, and sunscreen…heck, I've even bought live shiners before!
But, I know not everyone is familiar with Amazon Prime so below I've answered a few commonly asked questions.
Can you get prime day deals without Prime?
You have to be a Prime member in order to get prime day deals. Sign up for a 30-day free trial and I bet you will love it!
Can you preview Prime Day deals?
Prime Day deals are typically released by Amazon 1-2 weeks in advance. Browse around in your favorite category, and filter search results by upcoming or available.
Add your favorites to a watch list as popular products sell out quickly!
What is the point of Prime Day?
Amazon Prime Day is a two-day event, promoted by Amazon.com to showcase the best deals on their marketplace. Some of the best deals of the year are offered on Amazon Prime Day, which helps boost sales and spending during the summer months.
Why is Prime Day a big deal?
Prime Day is a big deal for online shoppers and Amazon sellers. It's a significant event that is carefully planned and promoted to showcase deals, new products, and some of the biggest sales of the year.
Are prime day deals better than Black Friday?
Amazon Prime Day and Black Friday are both well-known shopping days when sellers and retailers offer discounts and deals.
Black Friday has traditionally been associated with brick-and-mortar (physical location) retailers, whereas Prime Day is an online event, similar to Cyber Monday.
How much are discounts on Prime Day?
Most Amazon Prime Day discounts are between 15%-40%. However, some items can be discounted as much as 90%!
Final Thoughts
If you are anything like me, you'll use any excuse to buy a little more fishing gear…including Amazon Prime Day!
I hope this list was helpful to you, good luck!
P.S. If you'd like to learn more about the Amazon Products I use, follow along on my Amazon Storefront!
If you haven't guessed yet, I love fishing and everything about it!
To learn more about why I started Panfish Nation, visit the About page and follow along on Social Media: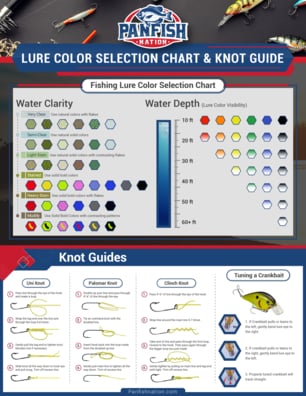 Download a copy of my FREE Lure Color Selection Chart & Knot Guide!
Stay up to date with fishing reports, tackle reviews, industry news, and much more! We respect your privacy, unsubscribe at any time.