Cake vs pie…Sweet vs sour…Pancakes vs waffles…these debates are as old as time.
Each with its own list of pros and cons.
Today we're going to be talking about another popular debate.. canoe vs kayak for fishing? Which is better and why?
In this article, I'll tell you everything you need to know and questions you should ask yourself before making a purchase.
Let's jump in!
This page contains affiliate links. As an Amazon Associate, I earn from qualifying purchases.
Canoe Vs Kayak Pros and Cons
A small vessel like a canoe or kayak can be a more cost-effective and hassle-free option compared to big bass boats that need gas and a trailer to get to and from your favorite fishing spots.
Fishing from a kayak or canoe immerses you in the action. We find there is something very intimate about sizing down your vessel and enjoying the simplicity of being right at the water's edge.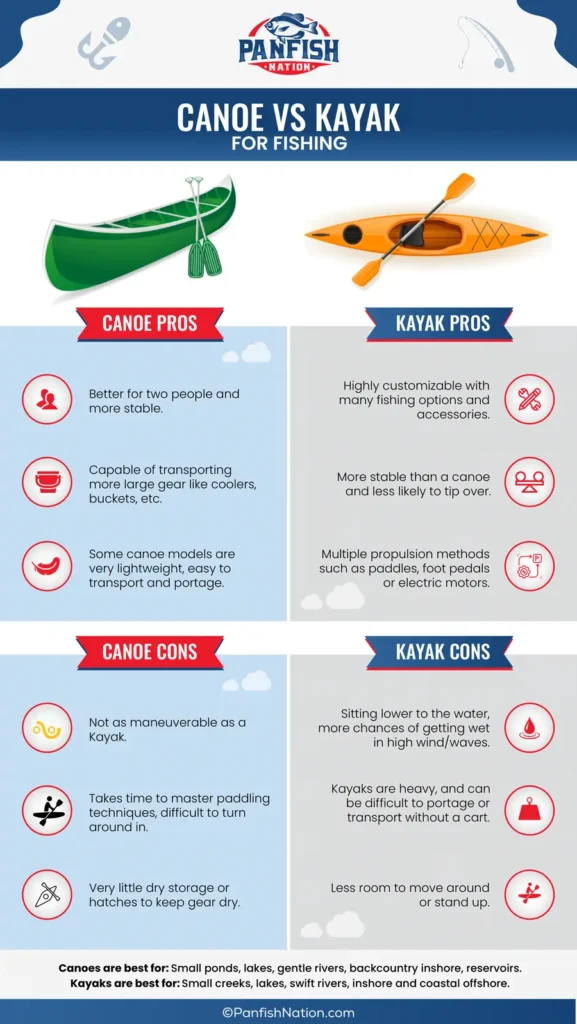 The advantage of fishing from a small, quiet watercraft is being able to sneak into shallow backwaters that larger boats can't reach. Sometimes, these harder-to-reach areas are so seldomly fished, that you may have the chance to hook a giant.
Based on my own years of experience fishing out of both vessels in a wide variety of conditions and locations, we believe this choice all comes down to personal preference. Kayaks tend to offer more features and canoes offer more comfort.
Below I've identified 7 major things to consider when looking to buy a canoe or kayak for fishing.
Things To Consider
Type of Fishing
Transportability
Navigation & Maneuverability
Stability
Comfort
Storage & Accessories
Costs
Type of Fishing
Matching the vessel to the water, your physical abilities, and your intended purpose is what it's all about. Depending on what kind of fishing you are doing and where will largely determine the type of vessel to use.
Before you start shopping, it is important to think about what type of fishing you will be doing the most. Are you fishing primarily freshwater or saltwater? Will you be doing overnight trips or just quick day trips?
Are you fishing primarily by yourself, or with friends and family? Do you like a lot of accessories and gear, or do you prefer to keep things simple?
If you need to go through fast water or heavy currents, then a kayak would be perfect for you. Kayaks are better for ocean fishing, rough seas, and windy conditions.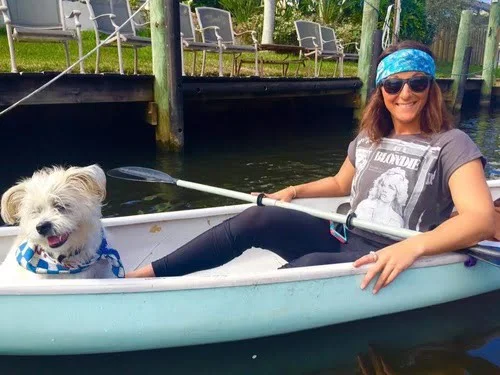 For example, a solo angler doing some saltwater fishing, offshore, would probably be a lot much more comfortable in a kayak;
If you plan on bait fishing, bass fishing, catfishing, etc…then you'll probably need a canoe. Canoes are typically made for two people and there's more room to move around in them, more room to store your gear, and when you land a fish, you don't have to plop it in your lap!
So, a father and son trying to fish their local pond or river may enjoy the journey a bit more in a canoe.
With all that said, keep in mind what kind of fishing you like to do as we dive into the other factors of consideration.
| Type of Fishing | Recommended Vessel |
| --- | --- |
| Small ponds | Kayak or Canoe |
| Small lakes | Kayak or Canoe |
| Small creeks | Kayak |
| Medium-sized Lakes | Kayak or Canoe |
| Large lakes | Canoe |
| Gentle rivers | Canoe |
| Swift rivers | Kayak |
| Backcountry inshore | Kayak or Canoe |
| Coastal offshore | Kayak |
| Reservoirs | Canoe |
| Canals | Kayak or Canoe |
Note: This is just a basic guide; exceptions apply
Transportability
Transportability is how easily a vessel can be loaded on and off your vehicle as well as carried to the water.
Both kayaks and canoes can be loaded in the bed of a truck, on a roof rack, or even on a small trailer.
If you are fishing alone, a kayak is likely going to be much lighter and less awkward to pick up by yourself. Kayaks are generally easier to load, unload, and transport than canoes.Canoes tend to be longer, heavier, and a bit more awkward to carry.
However, there are kayak and canoe carts that can be used to easily transport and roll your vessel to the water's edge.
Some journeys may require you to portage, or get out to carry your boat around an obstacle.
The weight and length of your vessel are important factors if you think you may paddle a waterway that will require you to get out and portage around a dam, waterfall, or fallen tree.
Inflatable Kayaks can weigh as little as 35 pounds. Full-size tandem kayaks can weigh over 150 pounds and canoes can weigh anywhere between 40 – 100 pounds.
Always check the weight of your vessel before purchasing.
Navigation & Maneuverability
When you fish from either a canoe or a kayak, you are the captain, the motor, the navigator, and the fisherman.
Between the two options, kayaks are arguably much easier for beginners to navigate, especially in rough and windy conditions. Canoes have a reputation for being difficult to "track" or paddle in one continuous direction and are better suited for calm waters.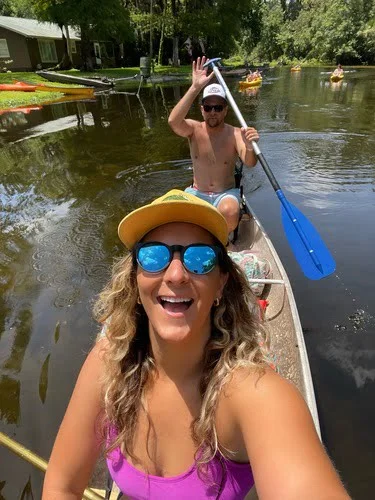 Paddling a canoe generally takes a bit more coordination since there are two oars vs one long paddle with two blades.
Kayaks are generally easier to paddle & maneuver for beginners, but canoes are very maneuverable with proper technique.
A kayak is also a better option for any water with a current, wake, or white water.
Trying to maneuver a canoe with waves barreling towards you, or changing direction quickly while paddling through a river rapid could be difficult, and even dangerous.
Windy conditions are also not optimal for canoeing, and you will spend all your energy trying to stay in one spot. When it comes to maneuverability, a canoe is best for slow-moving water on a calm day.
Mastering a canoe is a true skill, and although anyone can learn it does take some technique, patience, and practice to really canoe effectively.
Stability
No one wants to flip their boat and lose fishing gear, so making sure that your vessel is stable is very important!
Both the width of the vessel and its weight capaity are crucial in determining its stability.
Many anglers like being able to stand on their watercraft and have an elevated vantage point when casting. Sit-on-top fishing kayaks are great for standing and moving around due to their length-to-width ratio.
Some models are considered a hybrid between a SOT (sit-on-top) and SUP (stand-up paddleboard) with a large flat deck, textured non-slip material, and a pull-up strap or bar.
Kayaks like this are made with a broad enough base or a tunnel hull to support the weight of a standing user and are generally more stable for one person.
As a rule, the broader the base or wider the kayak, the more stable it will be. Heavier kayaks are also more stable and help with weight distribution as you stand and raise your center of gravity.
However, the great thing about a sit-on-top kayak is that even if you capsize, the boat itself is virtually unsinkable (assuming you have your internal storage compartments secured).
Canoes allow plenty of room for mobility and movement, allowing you to stand up and sit down freely. Many anglers dislike sitting in one position for long periods of time and therefore prefer canoes over kayaks.
They are made to be extremely durable, but canoes are notorious for wobbling if you stand or move around too quickly.
Canoes are large and heavy, so if you tip over, recovering one will prove to be a challenge. Kayaks are lighter and easier to maneuver.
Always wear a life jacket in a canoe or kayak!
See Also: Pond Fishing Boats- Which Style is Best For You?
Comfort
A long day of fishing can feel like an eternity if you are not comfortable on the water.
We also know that at times, confidence in your cast can make all the difference in landing a fish.
It is hard to cast confidently if your seat is uncomfortable, you are cold and wet, or you are cramped for space because you have so much fishing gear.
A canoe can provide more room to spread out your tackle, bring a cooler, and still have space to stretch your legs.
Anglers who target species like catfish or carp may prefer a canoe with more room to handle large catches, rather than awkwardly unhooking a beast from their lap.
The seating in a canoe allows paddlers to turn around and face the opposite direction if need be.
Kayak manufacturers have added some great features to various models of their boats to provide the most comfortable trip possible, including adjustable stadium seats with a backrest and extra padding.
Kayaks are a great choice if you do not plan on bringing a lot of fishing gear or mind if it gets a little wet. Kayaks are also much easier to embark and disembark, should you need to get off for any reason (such as a bathroom break!).
Both kayaks and canoes can be comfortable vessels when properly fitted with seatback cushions.
Storage & Accessories
There is no shortage of bells and whistles when it comes to the additions and modifications you can make to both a kayak and a canoe.
The rising popularity of kayak fishing and kayaking, in general, has increased the demand for new, top-of-the-line accessories to "trick out" your ride.
Storage is a huge plus for an angler who needs a place to keep extra gear such as a large tackle box.
Some of the nicer canoes out there come with extras like storage compartments, cupholders, and rod holders.
In a kayak, most of the storage space is below you in the hull of the craft. Kayaks are much more integrated with electronics and the latest & greatest in personal fishing technology.
Various kayak accessories are available in abundance from different brands and retailers like YakAttack, Railblaza, and Yakgear, just to name a few.
The track system included in most fishing kayaks make it easy to attach accessories like a camera, fish finder, cupholder, rod holder, small storage box, etc.
Many also include a way to easily modify their rig to attach a trolling motor or a pedal drive system.
Canoes typically have more open storage space but Kayaks have more aftermarket accessories.
This does not mean that a canoe cannot be customized to the same extent. Many anglers rig canoes with trolling motors, outriggers, and just as many accessories as any kayak fisherman.
However, it can be much more of a DIY project to figure out how to attach the additions properly without the built-in track system.
For larger items, such as coolers, big tackle boxes, tents, and even camping gear, the larger open hull style of a canoe takes the cake.
You can easily fit a full-size cooler in the middle of most canoe models (and it can act as a seat if needed!).
Canoe vs Kayak Costs
Speaking of bells and whistles, a new kayak or canoe can turn into a real investment if you choose a higher-end model.
Luckily, there are many brands and models of small watercraft to provide anglers with a bevy of options.
Kayak Costs
An influx of various fishing kayaks have hit the market in recent years.
Some of the most popular brands that won't break the bank include Vibe, Ascend, Perception, Old Town, and Pelican.
Not all of their models are stable enough to stand up and fish, but they usually include built-in rod mounts, dry storage, and nice seats.
A basic fishing kayak like this can set you back anywhere from $699-$899. The fancier the vessel is, the more expensive it will be.
Canoe Costs
There are several different types of canoes for different purposes, including recreational, travel, fishing, or solo paddling.
On average, canoes can be pricier than kayaks, ranging anywhere from $699 to $3000.
If you are looking for a bargain, shop stores with discounts and sales, like Dick's Sporting Goods, Academy Sports, or Cabela's.
Sometimes, unconventional avenues like yard sales, Facebook Marketplace, OfferUp, Letgo, or Craigslist can also provide a great deal on a nice kayak or canoe at a fraction of the price.
You can also try calling around to summer camps, county programs, and other recreational facilities that may be willing to sell one of their used canoes!
In the end, your budget is a big factor when choosing any canoe or kayak for fishing.
Plan on a couple of hundred bucks, minimum to get on the water and get started. But remember, that is a fraction of the cost of a conventional boat!
Conclusion
I tend to be a bit more biased toward canoes because I like being able to twist and turn around in my seat, and I like the open floor plan for storage.
I've also been using canoes since I was a young kid, and I am very comfortable paddling them over long distances and even doing overnight camping.
But the truth is there is no standard answer when it comes to choosing between a canoe or kayak for fishing.
What's best for you, may not be best for someone else. But if you consider each of the factors I discussed in this article, you will land on the most logical choice.
The important thing to remember is that fishing is about having fun, making memories on the water, and spending time with friends and family.
You May Also Like: 7 Best Spots To Go Kayak Fishing in South Florida
If you haven't guessed yet, I love fishing and everything about it!
To learn more about why I started Panfish Nation, visit the About page and follow along on Social Media: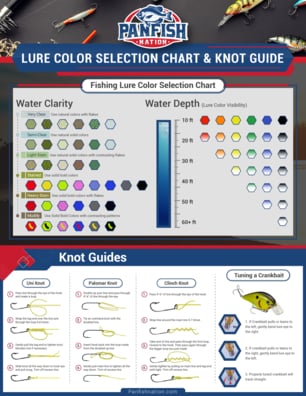 Download a copy of my FREE Lure Color Selection Chart & Knot Guide!
Stay up to date with fishing reports, tackle reviews, industry news, and much more! We respect your privacy, unsubscribe at any time.
Related Posts