Most anglers today are familiar with popular fishing brands such as Shimano, Daiwa, Penn and Abu Garcia. These brands have been around for decades and no doubt make some great fishing equipment.
But what about Piscifun? Are Piscifun reels any good? And what makes them different than the competition?
In this article, I'm going to share with you my experience using a Piscifun spinning reel, how it compared to the competition…and what makes Piscifun different.
This page contains affiliate links. As an Amazon Associate, I earn from qualifying purchases.
Are Piscifun Reels Any Good?
Piscifun fishing reels are very good as they're built to the same high quality and craftsmanship standards as many of the higher-priced reels, such as Daiwa or Shimano. In addition, they provide excellent value to both experienced and newbie anglers for a much lower price point.
Piscifun reel design and drag system feature the same premium-quality gear applied in reels used by pro anglers. In fact, many of the reel models sport the same components as those used in higher-priced brands.
Fishing reels are generally expensive, but Piscifun reels are very affordable. This makes them easily accessible to all anglers. Furthermore, while driven to develop cost-effective reels, the company understands that high-performance reels require sealed ball bearings and fast gear ratios, etc.
The bottom line is that Piscifun reels are a great value for the money, and many anglers are switching from well-known brands to try the Piscifun lineup.
I decided to switch it up too!
My Experience With The Piscifun Carbon X 1000
After reading about many of the raving reviews for the Piscifun Carbon X, I decided to purchase one for myself and see if the hype was true.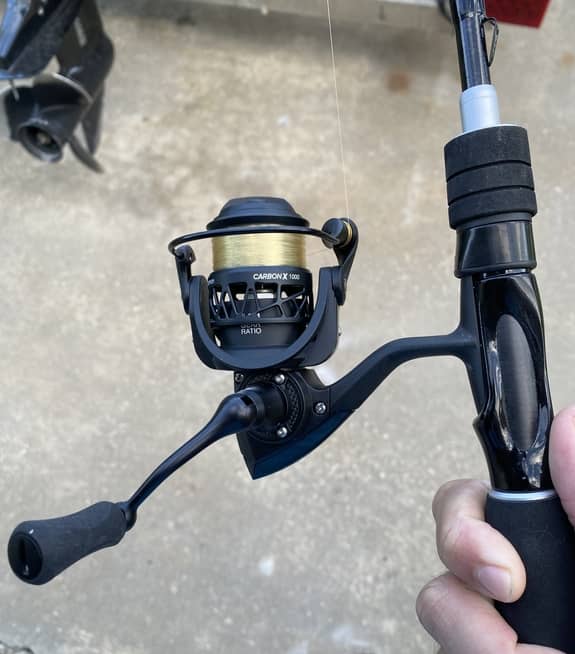 (plus, im a sucker for matte black reels…they remind me of Darth Vader, ha!)
Anyway, I purchased the Carbon X 1000 size with intention of using it for crappie fishing and ultralight bass fishing (ned rigs, drop shots, etc).
I spooled the reel with 6 lb Berkley vanish fluorocarbon line and paired it with a 6-foot KastKing Pergiree II in medium-fast action. The entire combo cost around $100.
After a few fishing trips to Headwaters Lake, I was very impressed with the quality and performance. I caught crappie, bass, bluegill, and even a huge longnose gar on my first trip.
The drag worked very well, especially when horsing in a large gar on a #10 crappie hook. The bail spring flipped smoothly (although I always flip with my hand anyway). The cranking handle was well-balanced and did not slip, even testing with the drag locked down.
The reel itself was comfortable and lightweight- extremely lightweight as a matter of fact. Overall, I was very impressed with the packaging, the ergonomics, and the performance. All of this for a $50 spinning reel!
Piscifun Reels By Category
Piscifun fishing reels are available in the following categories:
Spinning reels
Casting reels
Baitcasting reels
Fly reels
Let's take a closer look at each of these categories, and see how they stack up against some of the competition.
Spinning Reels
Two of the most popular spinning reels offered by Piscifun are the Carbon X and the Viper X. Both are available online from Amazon or directly from Piscifun.com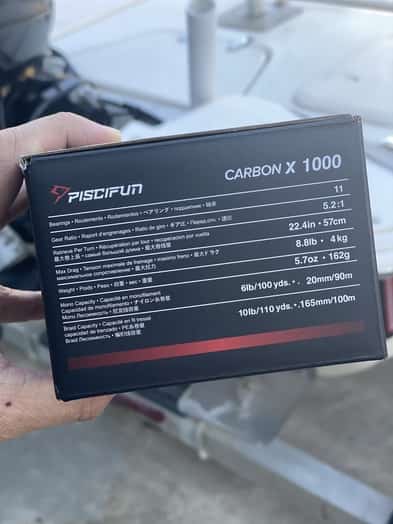 (Shipping takes longer when ordering from Piscifun, but they always run great sales and coupon deals).
Piscifun Viper X reels are light and sensitive enough to perfectly handle crappie and bass fishing presentations. The reels are available in 500, 1000, 2000, up to 30,000 model sizes and they are very inexpensive!
My dad uses this reel and it performs great. Is it as well made as higher-priced competitors? No, of course not…but it costs less than a dozen wild shiners, ha!
I've already given my two cents on the Piscifun Carbon X (see above)- They are awesome! I'll probably be buying a few more of these in the future.
Spin Casting Reels
One of the best casting reels in Piscifun's arsenal is the Piscifun Chaos XS. This versatile fishing reel is appropriate for both fresh and saltwater fishing.
In my opinion, this is the perfect casting reel for big catfish and carp. Heavy-duty, excellent gearing for use in swift currents, reservoirs, and bays.
It is durable, casts smoothly, and retrieves pretty fast. In addition, the innovative cast technology provides a smooth and long casting range while minimizing any chance of backlash.
What's more, Piscifun Chaos XS delivers a performance similar to more expensive brands like Abu Garcia but at a fraction of the cost. See how it compares to other notable casting reels below:
Baitcaster Reels
Baitcasting reels are extremely popular among the bass fishing community. And for good reason. In general, they provide more sensitivity and control, both when casting and fighting fish.
The Piscifun Torrent Baitcasting Reel was made to rival popular models like the Diawa Fuego and Shimano SLX or Curado.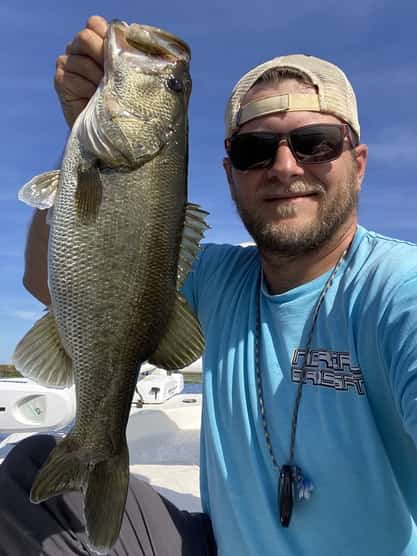 This popular reel features a powerful 18 lb (8 kg) carbon fiber drag capable of handling big fish in heavy cover, plus it has high speed 7.1:1 gear ratios ideal for heavy flipping and punching when you need to get that bass out FAST!
Below is a comparison table showing how the Piscifun Torrent Baitcasting Reel stacks up against some big-brand fishing reels:
See Also: Choosing The Best Fluorocarbon Line For Your Baitcaster
Fly Reels
When it comes to fly-fishing, anglers can be very picky and specific. Brand loyalty is very high in this category and generally speaking, fly fishermen are willing to spend more on equipment than their conventional counterparts.
The Piscifun Platte Fly Fishing Reel is a quality machined aluminum reel at a very good price point. This mid-priced fish reel boasts a robust but lightweight anodized 6061 T6 aluminum frame plus a fully sealed drag system.
The latter prevents salt water from getting into the reel's inner parts, making the fly reel suitable for use in both saltwater and freshwater fishing (which works for me since I live in Florida!)
See how it compares to other top-rated fly reels below:
| Reel | Price | Construction | Weight | Drag Adjustment | Arbor |
| --- | --- | --- | --- | --- | --- |
| Piscifun Platte | $$$ | Machined Aluminum | 5-10 | Good | Large |
| Redington Behemoth | $$ | Die-Cast Aluminum | 4-12 | Good | Super large |
| Lamson Speedster S | $$$$ | Machined | 3-10 | Excellent | Super large |
| Orvis Hydros SL | $$$$ | Sealed carbon fiber | 3-11 | Very powerful | Ultra-large |
| Sage Spectrum Max | $$$$$ | Machined ultra-high quality Aluminum | 5-12 | Great | Large |
This fly reel's excellent performance also rivals other more expensive brands. It's super smooth, extremely solid, has an incomparable drag, and displays no wobbling. Customers also like its quick spool release, high sensitivity, and versatility – you can use it in both fresh and saltwater.
You May Also Like: The 6 Best Fly Fishing Combos For Beginners
Who Makes Piscifun Reels?
Piscifun reels are made by Piscifun company, in the same manufacturing plant as other top fishing products like Abu Garcia and Daiwa. Launched in 2013, the Beijing-based company seeks to provide fishing enthusiasts with high-quality fishing equipment at an affordable price.
The duo behind the company, Peter and Ben, are passionate about fishing, while one boasts many years of experience designing and manufacturing fishing gear. Piscifun means fishing fun, and the firm strives to make fishing fun and affordable.
The two men launched the company in China, streamlined the design process, and used e-commerce to sell directly to customers. The resultant lower circulation costs enable the company to compete favorably with top-of-the-line brands by selling quality, low-priced products.
The customer-driven company designs and produces some of the best fishing reels in the market by consulting with professional anglers worldwide to create reels that meet angler needs.
Following the standard frame and carbon drag system used by other top fishing gear brands, Piscifun produces a wide range of fishing equipment. These include spinning reels, casting reels, and fly fishing gear.
Where Are Piscifun Reels Made?
Piscifun reels are made in the manufacturing district of Beijing, China. But don't be deterred- nearly all major fishing reel manufacturers (Shimano, Daiwa, Okuma, etc) are all made in southeast Asia.
In fact, the Piscifun Carbon X uses the same frame as the Daiwa Tatula spinning reel. This 'white labeling' of reels is not uncommon in the fishing industry, where only a handful of manufacturers make all of the reels in the world under different brand names.
What Factors Are Important When Choosing a Fishing Reel?
The size. Size, in this case, refers to the weight rating and frame. A reels rating depends on the weight of the line it is designed to handle.
Weight. Lighter reels are perfect for beginners, kids, and light tackle fish. While they are more expensive, they allow you to fish for a longer time and easier on hands and wrists.
Material. Graphite and aluminum are the most commonly used materials. Both are lightweight, though aluminum is more affordable and durable. Graphite is a fraction lighter and appropriate for use in saltwater since it's more corrosion-resistant. Some are even made of carbon fiber!
Bearings count. If a bearing count is listed as 6+1, this indicates six ball bearings plus one roller bearing. More bearings typically mean a smooth-operating reel, though the reel quality is more important.
Gear ratio. Low gear ratios reel in slowly, while the opposite holds true for higher ratios, with most reels ranging between 4:1 to 6:1. Different fishing techniques require different reeling speeds so if you're unsure of your exact needs, go for a 5:1, a medium reel.
Drag System. If you regularly haul in extra-large fish, go for a reel designed to handle extra poundage. In general, front drag systems tend to be more robust and durable than rear drag systems. Also, pricier reels at times offer sealed or waterproof drag systems, which tend to last longer.
See Also: Different Types Of Fishing Reels: Pros and Cons Explained
Are Expensive Spinning Reels Worth Buying?
Expensive or high-end spinning reels can last many years and perform well even under the harshest conditions. Whether or not this is worth it is dependant on the angler and their budget.
I always recommend buying whatever piece of equipment you can comfortably afford. No reason to go into debt just for a fishing reel!
I personally tend to fall in the 'middle of the pack'. I don't buy the most expensive reels and equipment on the market, but I don't buy the cheapest either.
See Also: Is Fishing An Expensive Hobby?
Conclusion
In nearly any hobby or sports industry, you will find equipment manufacturers that offer products ranging from the low end and cheap, to extremely expensive and even luxury.
And I'm not one to tell any fisherman or angler what equipment they need, because it really boils down to personal preference and budget.
However, I will say that the Piscifun lineup of reels and equipment is shaking up the industry a bit. Their business model is a little different, and they are introducing gear that is affordable and of great value.
If you're looking to try a new brand or shopping for a new reel (you earned it!)…consider giving Piscifun a try.
Their reels are in fact, very good for the money!
-Adam
You May Also Like: What Is More Important, The Rod Or The Reel?
If you haven't guessed yet, I love fishing and everything about it!
To learn more about why I started Panfish Nation, visit the About page and follow along on Social Media: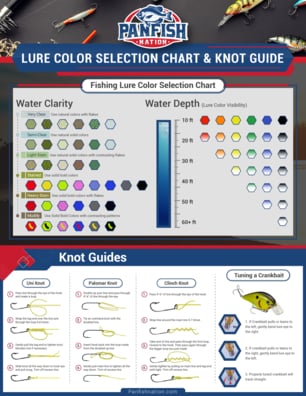 Download a copy of my FREE Lure Color Selection Chart & Knot Guide!
Stay up to date with fishing reports, tackle reviews, industry news, and much more! We respect your privacy, unsubscribe at any time.