Panfish are tasty, freshwater fish that are delicious to eat in any number of ways – grilled, baked, whole or air fried! There are more than 15 different types of fish that are considered panfish, but which Panfish recipes are best and easy to prepare?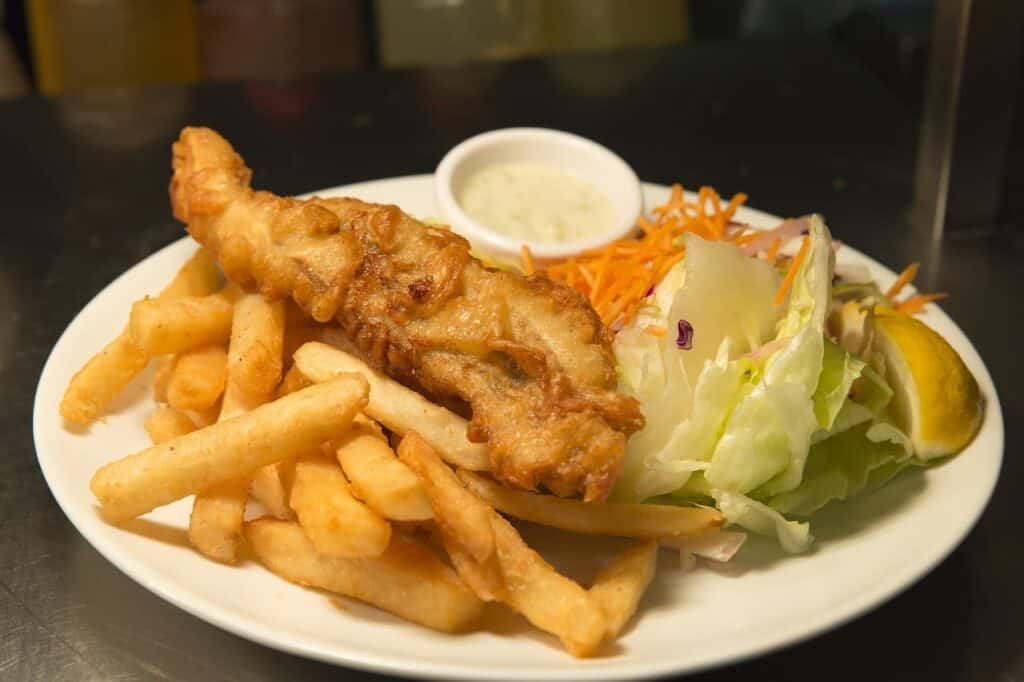 From yellow perch to black crappie, redear sunfish to bluegill and so many more, there are a variety of meals you can make with these delicious fish – and they always taste better if you've caught them yourself!
Let's take a look at 3 simple and easy recipes that even the pickiest eaters are sure to enjoy.
This page contains affiliate links. As an Amazon Associate, I earn from qualifying purchases.
Grilled Panfish Recipe
Let's say you caught yourself a mess of bluegill during a round of fly fishing – lucky you! Now, you're ready to prepare your spoils from today's fishing, and you want to fire up the grill. Here's a very simple and delicious way that you can grill your panfish.
If bluegill isn't your fish of choice, keep in mind that this recipe will work with any type of panfish, including bass, crappie, perch, sunfish, trout and many more.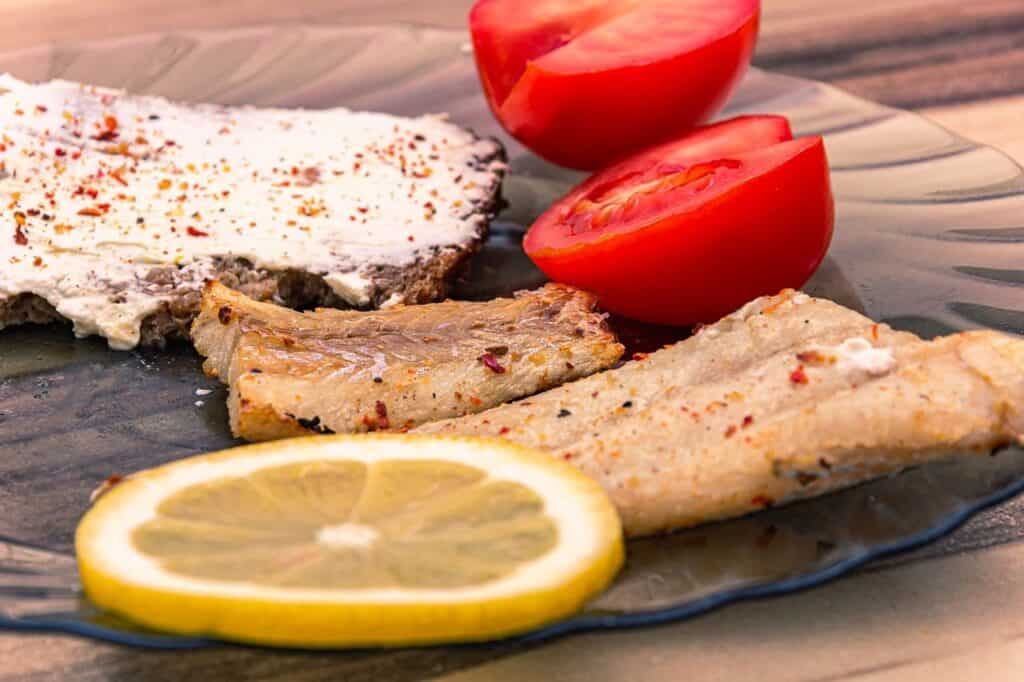 NOTE: This Grilled Panfish recipe will work on a charcoal grill, gas grill, or even a campfire!
Ingredients
Four boneless and skinless fillets (8 oz)
Half of a white onion, chopped
1 cup Water
1 tbsp Pepper
1 tbsp Salt
Two tablespoons of butter
Aluminum foil, torn in 14-18 inch sheets
Optional: Beer, lemon slices
Instructions
Pre-heat your grill to a medium-high temperature, 400-450 degrees Fahrenheit.
Make a small plate out of the aluminum foil, and fold up the edges to keep the juices and ingredients from spilling out. Butter the aluminum foil sheet and place the fillets in the center.
Add salt and pepper to both sides of the fillets and sprinkle chopped onion over them.
Add just a splash of water (or beer!) to the fillets to help keep them moist during the grilling process.
Garnish with lemon slices if you'd like then seal up the packets.
Place them on the grill and cook for 7-10 minutes, flipping once. Meat should be white and flaky with a fork.
Optional- if you prefer more 'char' and smokey taste, try cooking on a Fish Grill Rack instead of foil!
If you use beer instead of water, it will whatever flavor of beer you are using (for example, Honey Ale, or Barley Wheat), and the heat will cook off the alcohol so you don't have to worry about that!
Complimentary sides for Grilled Panfish:
Rice Pilaf
Grilled Zucchini, Squash or Asparagus
Cole Slaw
Texas Toast
Whole Baked Panfish Recipe
It's very common in western cultures to fillet off the meat from fish you catch, but in many other parts of the world, fish are cooked whole! If you haven't tried it, I highly recommend it. The fins and skin add a whole new level of flavor and texture.
To cook your Panfish whole, you'll want to remove the head, guts and scale the fish. Here is a great video showing how:
While there are many recipes to cook Panfish whole, this is one of the easiest and one of my favorites:
Ingredients
4-6 panfish gutted and scaled
Three tbsp of olive oil
Fresh parsley and dill
Sliced onion and lemon
Two tbsp salt
Two tsp pepper
Instructions
This is for whole baked panfish, but you can adapt for the grill if you'd like. Now that you have what you need, let's get started.
Preheat the oven to 500 degrees.
Coat a medium-large roasting pan with 1 tbsp of olive oil, and place a layer of sliced lemon on the bottom.
Liberally apply olive oil onto fish, and season with parsley, dill, salt, and pepper.
After seasoning, place whole fish on top of sliced lemons.
Cover roasting pan with foil and cook for 22 minutes.
Let the fish sit for 5 minutes, then garnish with parsley. Meat should be fork-tender. Delicious!
NOTE: It is important to make sure that your fish isn't touching the bottom of the pan to make sure it is cooked evenly and will not be burned. By touching the ingredients while roasting, the fish will pick up more of the flavor.
Complimentary sides for Whole Baked Panfish:
Baked Potato or Potatoes Au Gratin
Chef Salad
Green Bean Casserole
Sauteed Mushrooms
Air Fried Panfish Recipe
Now, don't get me wrong…coating your panfish with cornmeal and dropping it into a skillet of peanut oil is traditional and delicious…but have you ever tried Air Fried Panfish?
Air frying is incredible – you get all of the same texture as traditional frying with much fewer calories and less mess. For this recipe, we'll use Crappie fillets, but much like the rest of the recipes listed, you can use just about any kind of panfish.
Ingredients
6-8 boneless and skinless crappie fillets
Two cups buttermilk
One cup breadcrumbs
Two teaspoons garlic salt
Half teaspoon paprika
Half teaspoon black pepper
Cooking spray
Instructions
Preheat your Air fryer to 400 degrees Fahrenheit.
Spray your air fryer pan/basket with cooking spray to prevent sticking. This is important to help the coating stay on your fish and not on the pan.
Thoroughly rinse fillets in water, pat dry, and then place them into a small bowl of buttermilk. Allow to sit for 10-15 minutes.
Mix breadcrumbs, garlic salt, paprika, and pepper in a small mixing bowl.
Remove fillets from buttermilk, and shake off excess. Then, dredge fillets in a mixing bowl of breadcrumbs and spices. Apply to both sides of the fillet and shake off the excess seasoning.
Arrange your fillets in a single layer and air fry them at 400 degrees for 10 minutes. Breadcrumbs should be golden brown and crispy, and the meat should be white and flaky.
Complimentary sides for Air Fried Panfish:
Baked Beans
Grits
Whole Kernel Corn
Collard Greens
Cornbread
Final Thoughts
There are few things as satisfying in life, as catching your own meal and preparing it for family and friends. Panfish, whether it be fried whole bluegill, baked yellow perch, or grilled white bass is a quick, easy and healthy option for you to consider.
Besides, after a long day of fishing, it is a great feeling to survey your day's catch and decide what you want to make. There are so many different recipes that you can choose from, and the above are just a few of my favorites.
I hope you enjoyed this article on Panfish Recipes, and next time you are out on the lake keep a few fish and prepare a home-cooked meal for you and your loved ones. You won't regret it!
Want to learn more about the nation's most popular panfish, the almighty Bluegill? Check out my article on how to catch, clean, and cook Bluegill.
You May Also Like: Are Largemouth Bass Good To Eat? And Should You Keep Them?
If you haven't guessed yet, I love fishing and everything about it!
To learn more about why I started Panfish Nation, visit the About page and follow along on Social Media: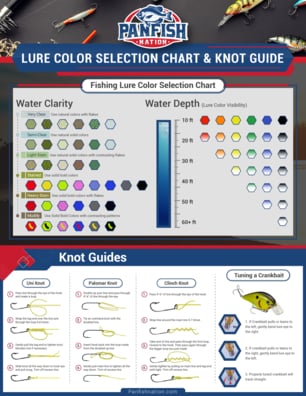 Download a copy of my FREE Lure Color Selection Chart & Knot Guide!
Stay up to date with fishing reports, tackle reviews, industry news, and much more! We respect your privacy, unsubscribe at any time.