One of the best parts about the fishing industry is the plethora of fishing tackle and accessories available to anglers.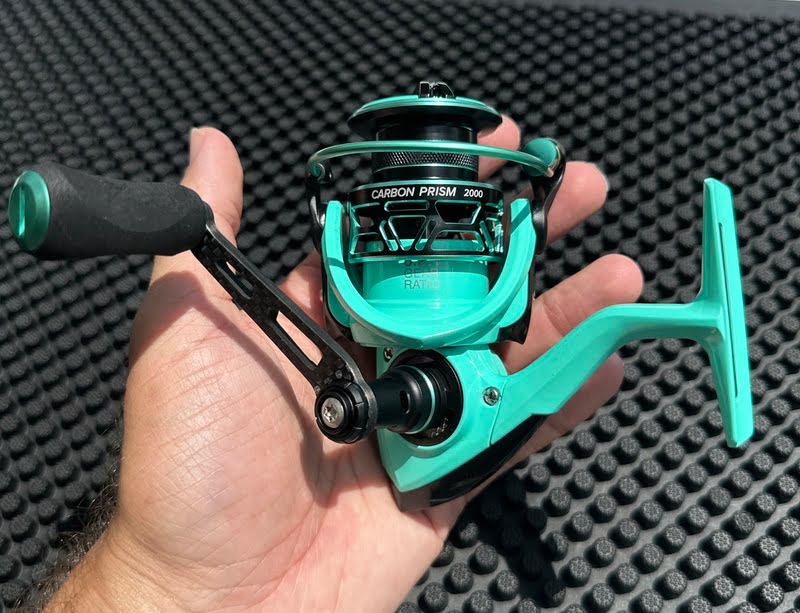 Who doesn't love to fill up their shopping basket with shiny new tackle and the latest fishing gear?
It seems like every year, there is a new fishing reel, lure, or technology that is shaking things up and creating a buzz.
Remember a few years ago when Garmin Livescope came out? Or how about when Gary Yamamoto introduced the Senko worm back in 1997?
At Panfish Nation, I try and bring honest and authentic tackle and gear reviews to my viewers.
I'm not a gear snob, but I do enjoy testing out rods, reels, and equipment in different fishing applications and sharing my results.
Fishing Reels
Fishing reels come in all types, sizes, shapes, makes, and models…and I have accumulated my share over the years!
If you're looking for an ultralight reel, check out my article on the 5 Best Panfish Spinning Reels.
I've also done extensive testing and research on BFS (Bait Finesse System) reels, and Piscifun reels.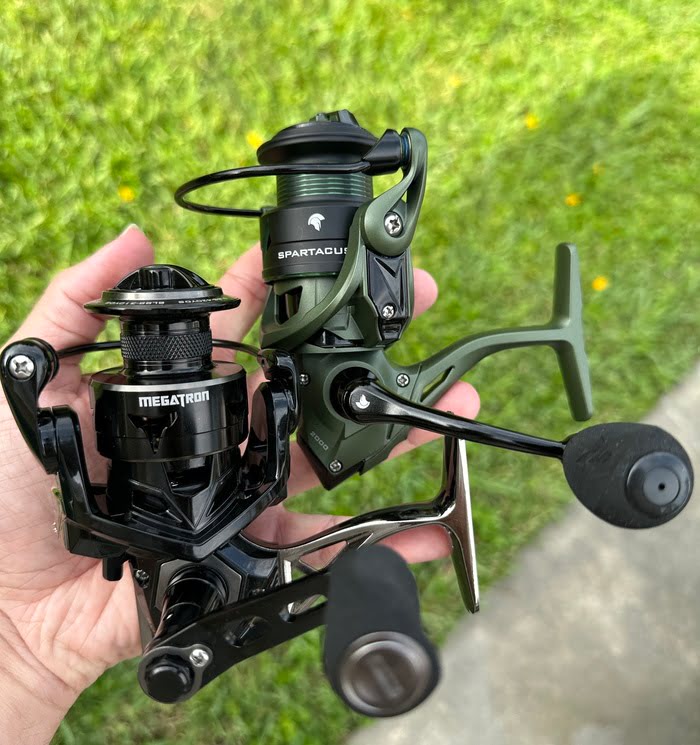 Specific Fishing Reel Reviews
Plenty More To Come!
Fishing Rods
Rods are often overlooked, but to me, they are more important than the reel.
They are the direct conduit between you and the fish and control your casting distance, presentation, and sensitivity.
When you pick the correct rod to match the reel, and the type of fishing you are planning to do…it just feels oh so good!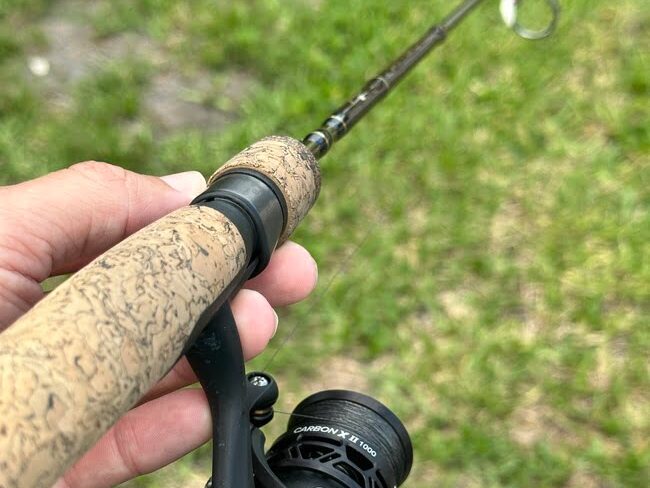 Fishing Rod Articles
Best Lures For The Job
As a multi-species angler, I like to use both live bait and artificial lures when fishing.
One of my most popular articles is my write-up on the top 10 best lures for bluegill (which happen to be one of my favorite species to target).
You can usually find one of my ultralight combos always rigged with some type of minnow fishing lure, since they are so effective where I live in Florida.
I also cover fish-specific lures, like the 8 best white bass lures, or the 5 best crankbaits for bluegill and tutorials on how to make your own homemade fishing lures.
Fishing Hooks
Choosing the correct hook size is another area of confusion for anglers. With so many different types and sizes of fishing hooks, it's not a surprise.
So I created a fishing hook size chart, that covers the most popular and common hooks along with their intended use.
Fishing Rigs
Fishing Line
The topic of fishing line is one of the most confusing aspects of fishing tackle…even for experienced anglers.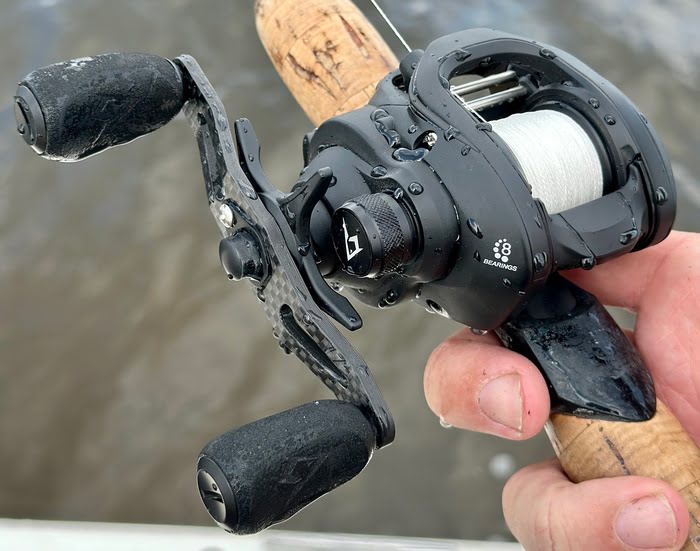 For example, how do you choose the best fluorocarbon line for baitcasters?
What is the best fishing line for bluegill?
What are the different types of Fly lines?
What is the difference between high vis vs low vis fishing line and why does it matter?
And perhaps the biggest question I see asked from beginners: Why does my fishing line keep getting tangled!
Filling The Tackle Box
Staying organized with your fishing tackle can be a challenge, so choosing the right tackle box is the first step.
After you find the type of tackle box best for your, its time to fill it up with the essentials!
Fishing Accessories
One of the best ways to get better at fishing, is spending more time on the water…and you do that by staying comfortable!
Whether that is wearing the best fishing shoes, the best bass fishing gloves,
And don't forget about the endless options when it comes to fishing accessories and tools.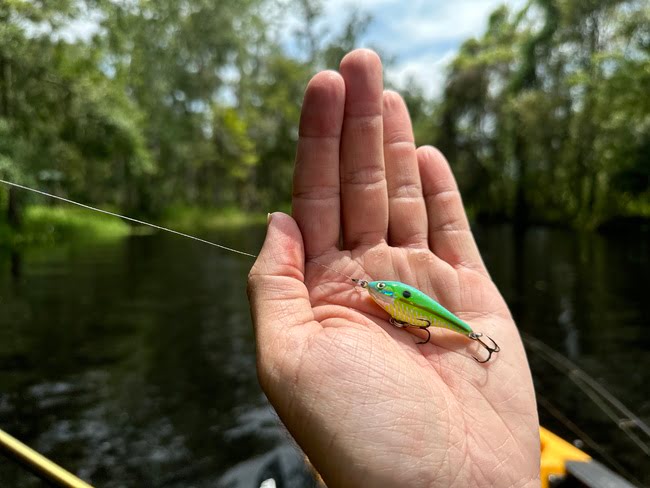 I cover topics like choosing the best crappie light for night fishing or how to pick the right bump board.
I even dive into bigger topics like what's better, a canoe or kayak for fishing? Or choosing the right pond boat for your needs?
Ice Fishing Gear
Even though panfish nation is based out of Florida, that doesn't mean I have forgotten about my northern friends who love ice fishing!
Use The Search Bar!
Can't find a topic you're looking for? Use the Search Bar at the top of this page!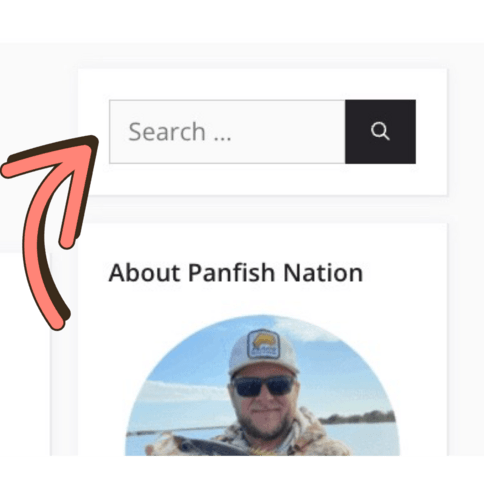 Or Click Here For A Full List Of Tackle & Gear Articles
If you haven't guessed yet, I love fishing and everything about it!
To learn more about why I started Panfish Nation, visit the About page and follow along on Social Media: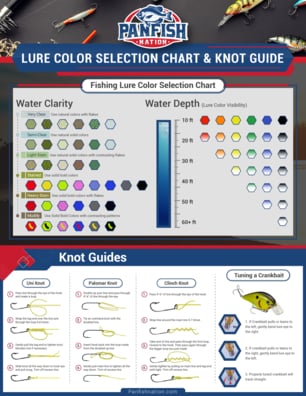 Download a copy of my FREE Lure Color Selection Chart & Knot Guide!
Stay up to date with fishing reports, tackle reviews, industry news, and much more! We respect your privacy, unsubscribe at any time.